January 14 – Sesame Street Live
Everyone's invited to take part in the sunniest and funniest street celebration to ring in the New Year with Sesame Street Live! Let's Party! when it comes to the Valley View Casino Center for two performances on Sunday, January 14th!  The inaugural production under Feld Entertainment's new partnership with the non-profit educational organization Sesame Workshop features favorite Sesame Street pals Elmo, Abby Cadabby, Big Bird and more in a brand-new sensory adventure live on stage.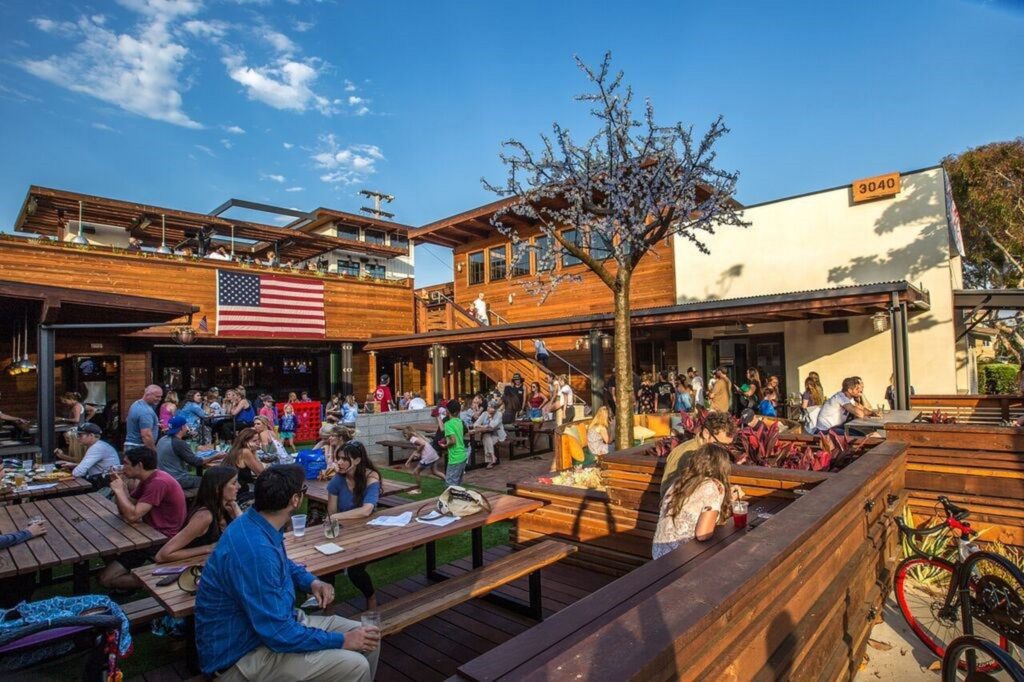 January 16 – Jenga Tournament
Who is up for a game or two of giant JENGA?! If you think your block stacking ability surpasses all others, come show off your talent at Park 101's JENGA tournament on Tuesday, January 16th!
The tournament will begin at 6:30 p.m. and the registration fee of $5 must be paid by January 12th at Noon. All tournament registration and payment will be done through Venmo. Just send the $5/per person entry fee to @ParkCarlsbad and list the full names of everyone you're registering for. Entry fee includes free drink on tournament day with proof of registration!
Prizes will be awarded to the 1st, 2nd and 3rd place JENGA champions, so bring your A-game!
January 18 – AquaVie Fitness + Wellness 1-Year Anniversary Party
AquaVie Fitness + Wellness Club is celebrating their 1-Year Anniversary with a day dedicated to fun and wellness. *Non-members are welcome to join the fun but must qualify for a 5-day guest pass. Kick start your morning from 7 – 9 AM! Join them for fresh juice + smoothies from GrabbaGreen, fresh brewed coffee from The WestBean Café and protein donuts from San Diego Protein Company.  AquaVie Fitness + Wellness Club comes alive at night! Join them from 4 – 7 PM for a DJ, photo booth, complimentary light hors d'oeuveres, complimentary beer, wine, bubbly and fresh juice. Feel refreshed with a complimentary chair massage and a complimentary NuFace Demo + Facial cleanse.
For more information, head to https://www.aquaviewellness.com/event/1-year-anniversary-party/.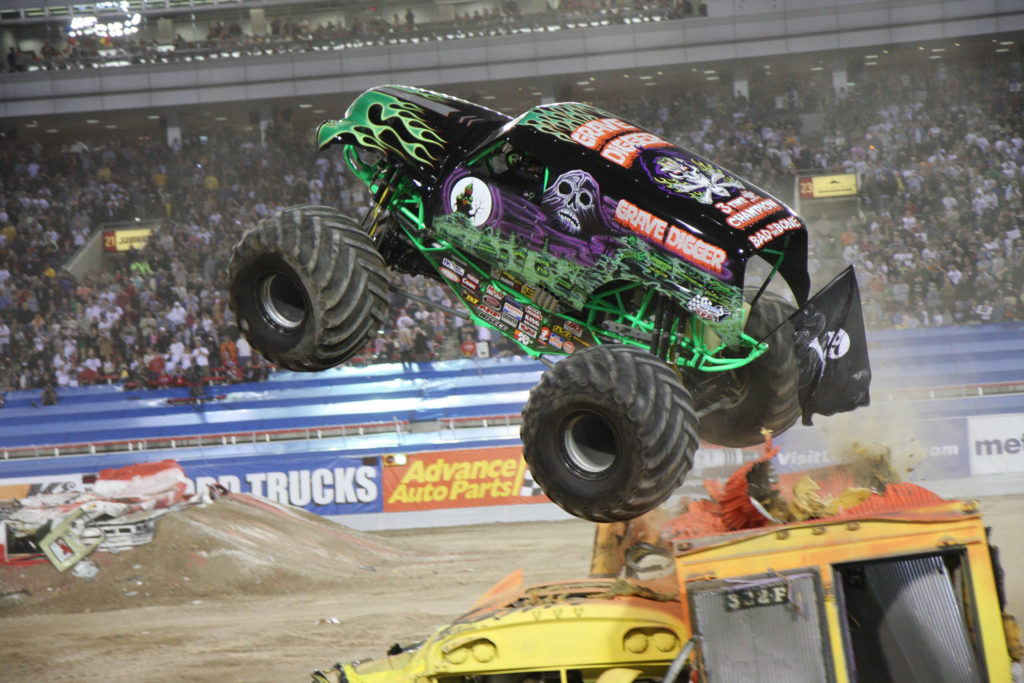 January 20 – Monster Jam
Unexpected, unscripted and unforgettable!  Monster Jam®, the most action-packed motorsports experience for families in the world today, returns to San Diego in 2018 with more action and bigger trucks than ever before ready to battle it out in the ultimate event of speed, racing, stunts and demolition for another season of high-octane weekend events at PETCO Park on Saturday, January 20th and Saturday, February 3rd.
January 20 – Park 101 Fundraiser Dinner
On Saturday, January 20th from 5:00 p.m. to 10:00 p.m. local businesses and volunteers are coming together to support a young girl's battle with cancer. In November of 2017, at the age of sixteen, Encinitas resident Kira Stanley was diagnosed with an inoperable brain tumor. Park 101, in Carlsbad, is hosting a dinner fundraiser with food and drink, along with a raffle and silent auction to help assist Kira and her family. At 8:00 a.m., earlier that same day, there will be a surfing competition at Moonlight Beach, in Encinitas, where she worked as a surf instructor. The entire community is invited to come out to support Kira and her fight.
January 20 – Searsucker Cans & Jams
Searsucker San Diego will be partnering with local breweries on the third Saturday of each month to bring San Diego beer lovers an afternoon of Cans & Jams . To kick off this month's Cans & Jams, Searsucker will have Modern Times in the house on Saturday, Jan. 20 from 2-5pm with plenty of swag giveaways and discounted cans to go around. Sip on craft varieties while jamming out to live music from Le Chateau and snacking on Chef Tony Torres' happy hour eats. Modern Times will be bringing their limited, *special release* can for January: City of the Dead NITRO (stout with cocoa nibs / almond / sea salt) for $6. $1 from every can sold will be donated to The AjA Project, to support their efforts in providing photography-based educational programming to displaced and under-served youth.
Facebook Event: https://www.facebook.com/events/272108453315484/
January 25-28 – Disney on Ice
Follow your heart straight to adventure with Disney On Ice!  Families will make unforgettable memories with Mickey, Minnie and all your Disney friends when the new ice show Disney On Ice presents Follow Your Heart arrives in San Diego!  The ice skating extravaganza features the beloved stories & characters from the smash hit animated movies Disney•Pixar's Finding Dory and Inside Out for the first time in a live production, with performances playing the Valley View Casino Center from January 25–28, 2018.
January 26 – Casino Royale benefiting Big Brothers Big Sisters of San Diego County
Lend a "hand" in contributing to one-to-one mentoring programs in San Diego. Are you all in? Join Big Brothers Big Sisters for our 2nd Annual Casino Royale Poker Tournament, once again at the University Club Atop Symphony Towers. Your ticket includes buy-in, appetizers and Resident beer. $150 buy-in (before January 1st) ; $199 (beginning January 1st). For more information, visit http://www.SDBigs.org/poker
Every Wednesday Evening in January 
If you're in search of some new traditions to start in the new year, join Park 101 every Wednesday evening for their outdoor movie nights! Families can arrive early, as the first movie begins at 6:00 p.m. Don't forget to pack blankets in the car and be sure to bundle up. Enjoy dinner at Park, where they'll be serving up tasty selections for everyone in your family. Choose from sandwiches, salads and smoked meats platters!
Immediately following the first movie will be an adult only movie, for those 21 years and older. Gather your friends and find someone to watch the kids at home so you can sip on beer, wine or cocktails while watching some of your favorite films!
Below is the lineup for January:
January 3rd 
Toy Story, Top Gun
January 10th 
Tangled, Dumb & Dumber
January 17th
Land Before Time, Jurassic World
January 24th
Ice Age, Back to The Future
January 31st 
Cars, Guardians of The Galaxy vol.2