National Pet Day, on February 20th, is the perfect chance to show your fur baby just how much you love them. Dine with your dog at one of these San Diego spots on National Pet Day!
Located in the walkable neighborhood of South Park, Del Sur Mexican Cantina is not only family-friendly, but dog-friendly as well! Grab a table on their quaint outdoor patio, equipped with plenty water bowls to keep Fido hydrated. You can let loose with a drink or two, like the Mango Chili Margarita made with agave tequila, mango, pineapple, lime and triple sec. You can also enjoy authentic Mexican cuisine, including tacos, burrito plates and enchiladas.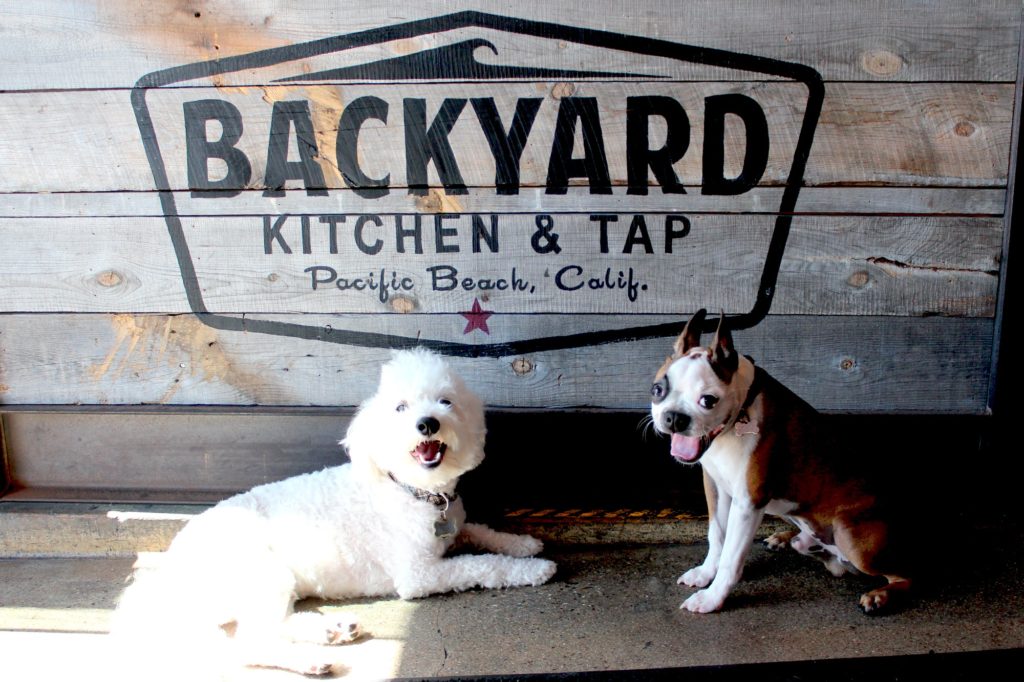 Pacific Beach's Backyard Kitchen & Tap takes the cake, as they feature a menu designed solely for the dogs. While you sip on a beer and snack on some BKYD Wings, your furry friend can enjoy their own treats. A Grilled Burger Patty, Plain Yellow Rice or Home-Made Dog Biscuits are just some of the doggy menu items your pooch is sure to love.
The Gaslamp District's morning go-to Spill the Beans, is a great spot to fuel for the day ahead and thanks to their outdoor bar seating, your fluffy pal can join too! Wake up with a cup of Dark Horse roasted coffee and chow down on a delicious bagel sandwich, such as The San Dieggo — fried egg, thick-cut bacon, pepper jack and American cheese and cayenne aioli, served between a homemade sweet bun.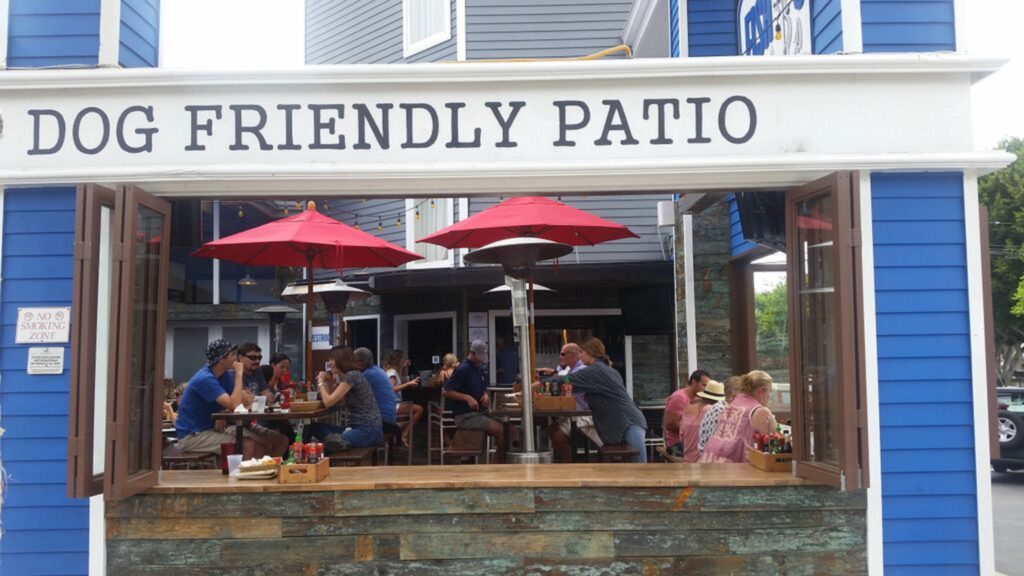 Pacific Beach Fish Shop, Encinitas Fish Shop and the recently opened Point Loma Fish Shop all have some of the best dog-friendly patios in all of San Diego. Leash up your puppy pal and head to one of these locations to build your own customizable meal or select from Fish Shop favorites like the TKO Taco. Mahi mahi grilled and marinated with Fish Shop seasoning, topped with shredded cabbage, mixed cheese, house cilantro white sauce and tropical salsa all combine to create this flavorful dish.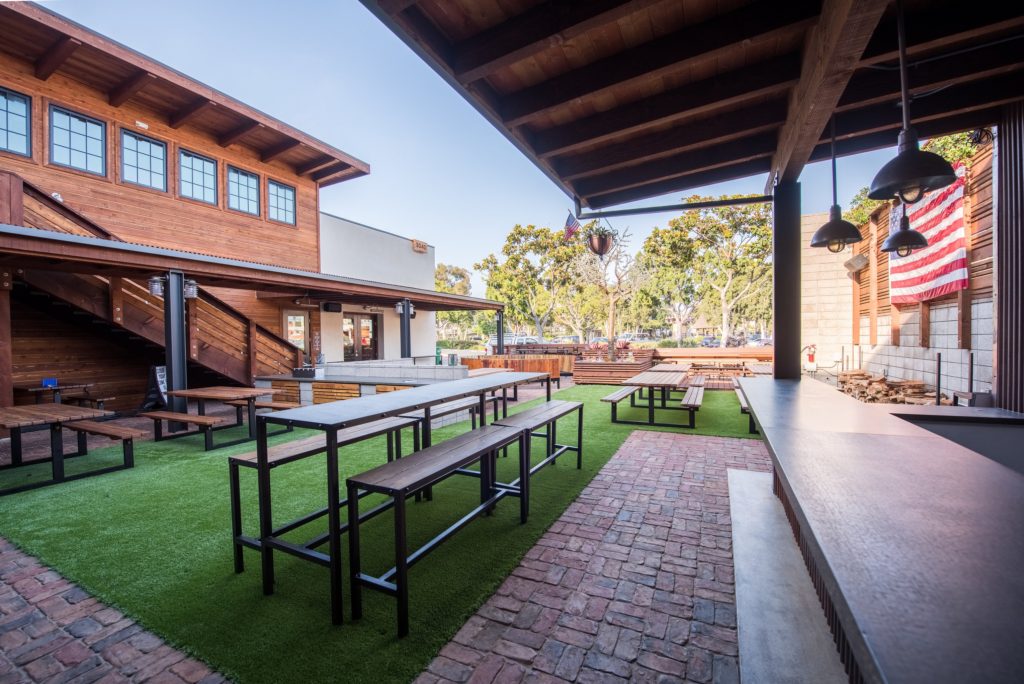 For the ultimate in dog-friendly, visit Carlsbad's Park 101, an 8,000 sq. foot, open-air dining establishment with plenty of room for pups to roam. As a majority of the bottom level is covered in AstroTurf, your dog can mix and mingle with other pets, or lay comfortably at your feet while you eat. Choose from a selection of smoked meats, hearty salads or tasty sandwiches, like the Pulled Pork, served between bread, with coleslaw and pickles.