A highly anticipated opening, Waterbar has finally landed in Pacific Beach, adding to the neighborhood's recent culinary upswing. Located directly on the sandy shoreline (next to rowdy Shore Club) with floor-to-ceiling windows showing off the stunning ocean views, Waterbar brings a "social seafood" menu paired with craft cocktails and a whimsical yet grown up atmosphere.
Todd Brown (who also owns Bub's at the Beach, Bub's at the Ballpark and The Blind Burro) is joined by Eric Leitstein of OMG Hospitality Group (think Union Kitchen & Tap, Backyard Kitchen & Tap and Pacific Beach Alehouse) and Joe Vaught of The Verant Group (barleymash, Tavern, Sandbar, WESTROOT, True North Tavern). This well-seasoned team of restauranteurs could not pass up on the prime location, and seized the opportunity to create something dynamic and unique with Waterbar—an elegant, energetic beachfront experience that may just redefine dining in Pacific Beach.
The massive 6700 sq. ft. space features a spacious lounge and two expansive bars. An exceptional craft cocktail menu is complimented by craft brews and a curated wine list.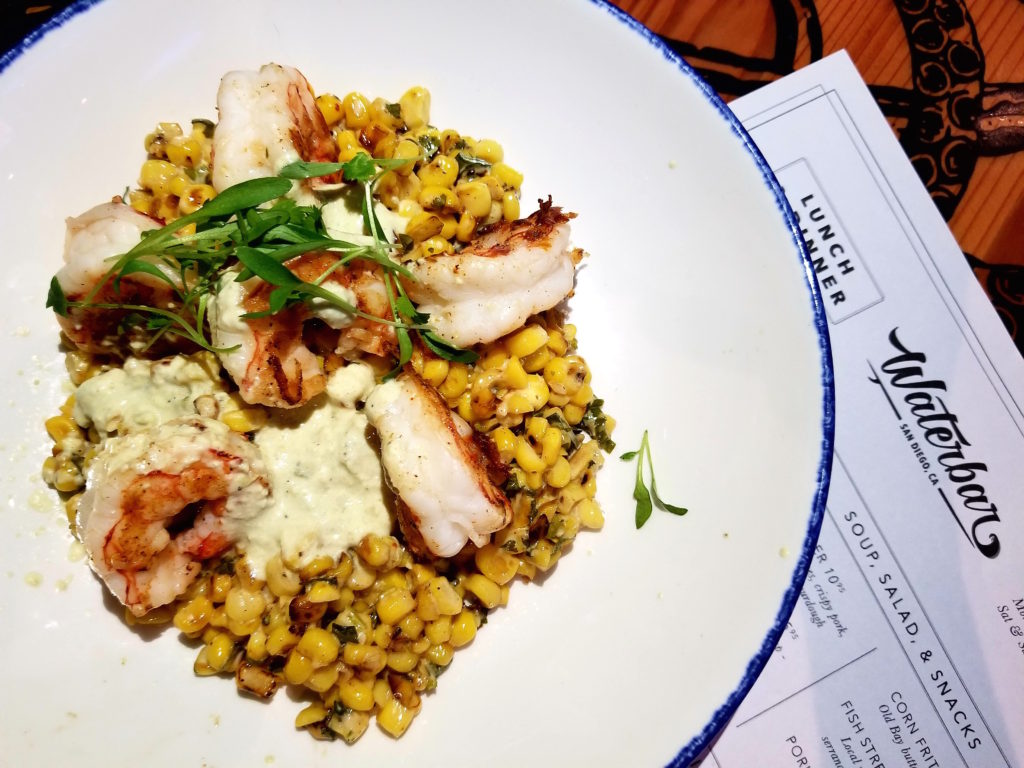 Do not miss trying the Shrimp la Plancha. Corn, crema, chile de arbol, and lime compliment fresh shrimp in our favorite dish on the menu. While the Shrimp la Plancha is on the "sharables" menu, you might not want to share! Insiders tip: order a side of the decadent coconut rice to perfectly compliment the flavorful corn and shrimp!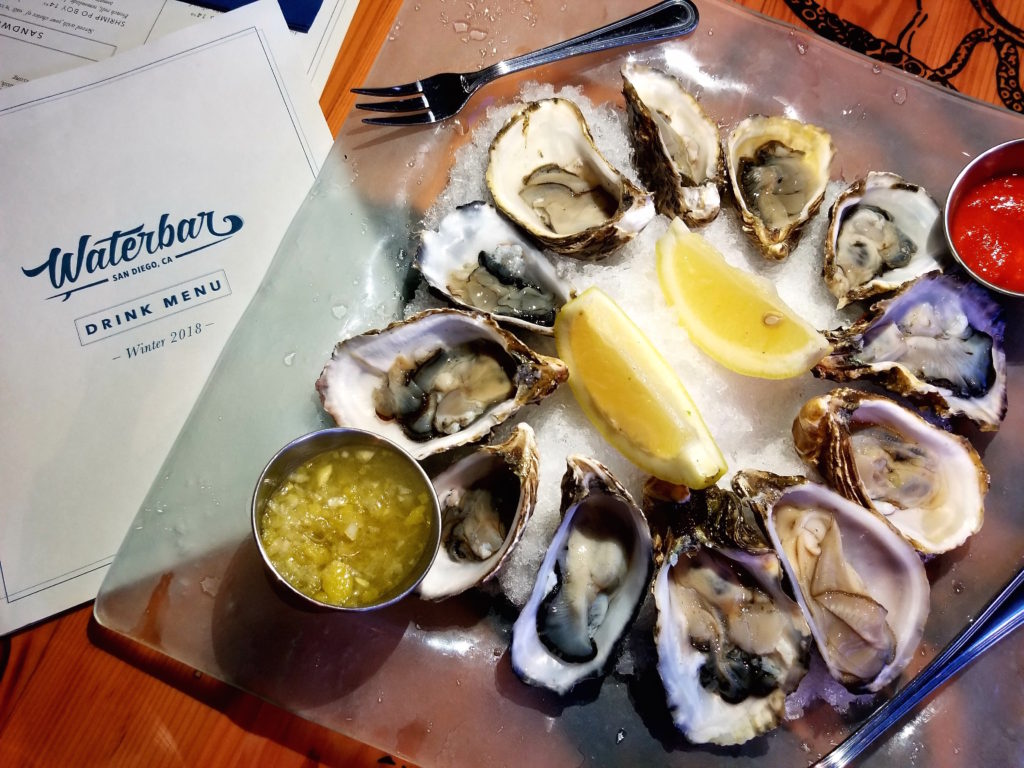 To start, try 3, 6, or 12 Oysters on the Half Shell served with ginger mignonette, lemon, hot sauce. One of many sharable "social seafood" options, the ginger mignonette is a great addition to the fresh and briny oysters. For entrees, check out the crowd favorite Rockfish, served with coconut rice, shiitake, almond, lemongrass, basil, and bay shrimp. The flavorful dish with Thai influences features incredibly tender fish and drool-worthy sauce.
Waterbar is located at 4325 Ocean Blvd., San Diego CA 92109. Reservations can be made by calling: 858-888-4343. Hours of operation: M – F, 11 a.m. – 2 a.m.; Sat – Sun, 9 a.m. – 2 a.m.