The much-awaited addition to Little Italy's thriving culinary scene, Cloak & Petal has finally arrived, bringing "Japanese social dining" to India Street. The 7,500-sq. ft. space is reminiscent of an abandoned Tokyo subway, showcasing a "hanami-inspired" cherry blossom tree. Glazed brick and subway tiles, along with graphic large scale installations by artist Shane Bowden, creates an urban atmosphere that works unexpectedly well with the peaceful cherry blossom centerpiece.
Co-owners Cesar Vallin and Isamu Morikizono (who also owns Tajima) have partnered on Cloak & Petal – a trendy and chef-inspired concept that merges modern Japanese flair with forward-thinking cuisine and craft cocktails. At the helm of the kitchen is Executive Chef TJ who curated the menu around small plates that are equal parts surprising and delicious. For anyone looking to escape the monotony of "safe" menus around San Diego, look no further than the inspired and well-executed menu at Cloak & Petal.
Even the cocktail menu feels fresh and exciting, with delightful options like the High Kick — woodsy genmaicha infused reposado tequila, lime, spiced ginger, cucumber, and salt — a cross between a margarita and a mule that is sure to become a crowd favorite. Cocktail enthusiasts will love their signature Japanese to English, a complex Japanese-inspired Manhattan with sesame infused iwai whiskey with spice of amaro and torino.
One of the small plates we highly recommend is the Salmon Tostada. With caramelized onions, truffle nikiri, lemon, cilantro, and sesame, the flavors are bright and complex.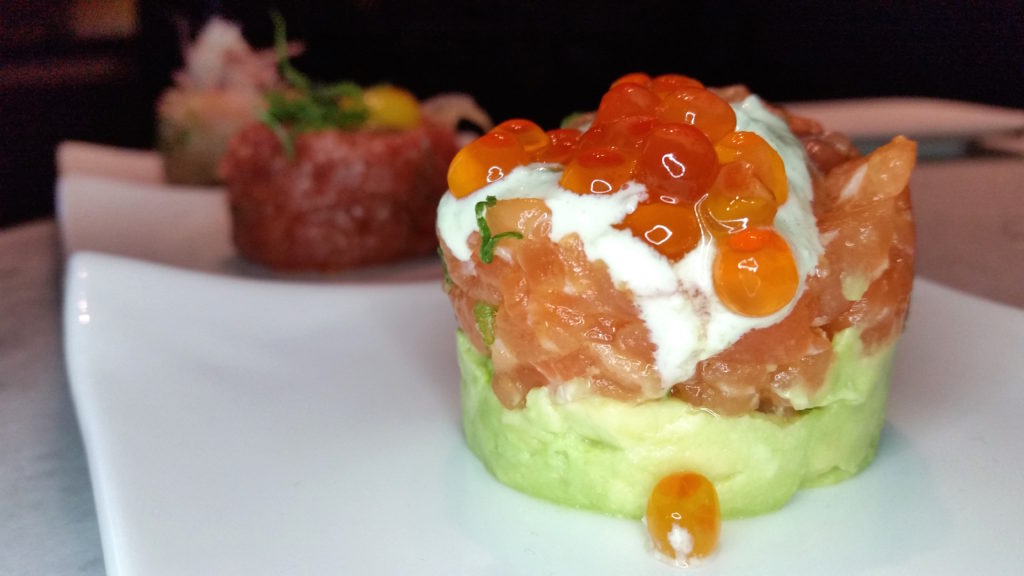 Don't miss the Tartare Trio, exploring three different interpretations of tartare: hamachi miso, maguro caviar, salmon avocado. Each variation is delicious on its own, but comparing the three creates a culinary experience that shouldn't be missed.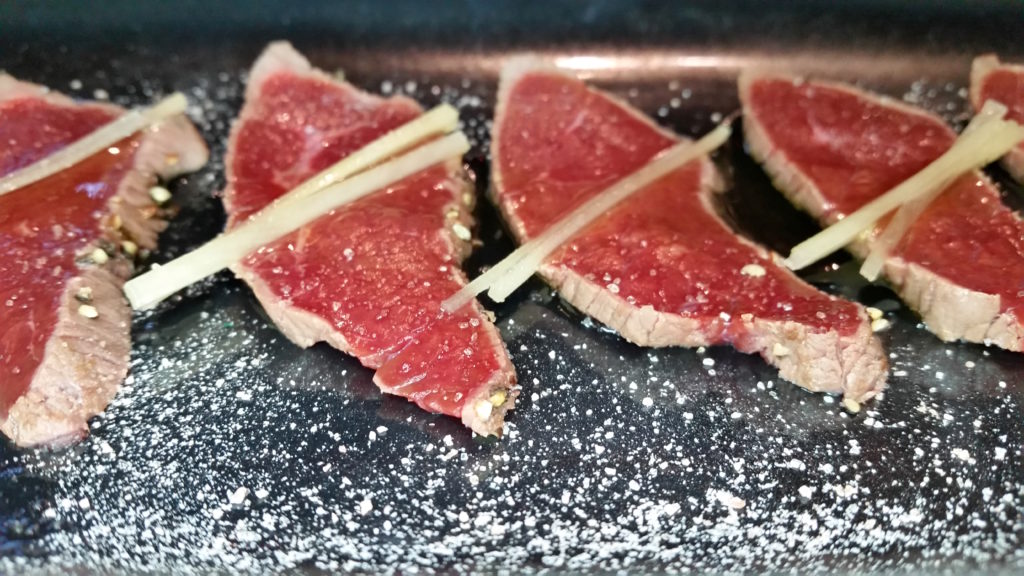 Another unique addition to the small plates menu is Elk Sashimi. Beautiful cuts of elk are served simply with salt, sesame, and ginger. This may be your first time eating elk sashimi, but it will not be your last!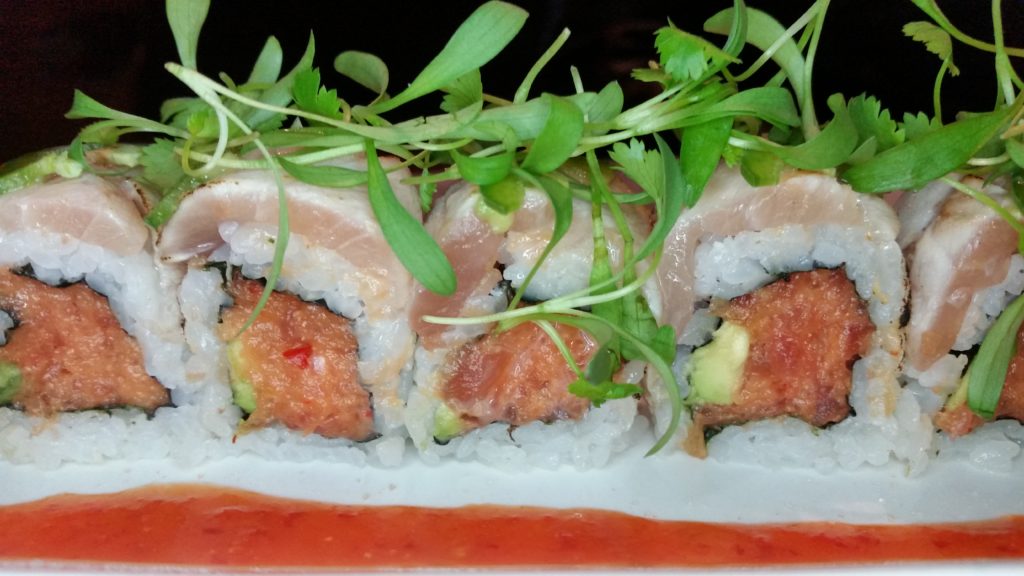 There are so many extraordinary options on the small plates menu, you might not even miss your traditional sushi rolls! But don't leave without ordering the Ceviche Roll — a combination of jalapeno, spicy tuna, cilantro, hamachi, garlic, and avocado.
Insiders tip: for those in the know, they have fresh wasabi they will bring out on request!
Cloak & Petal is located at 1953 India Street, San Diego, CA 92101. For more information, visit http://www.cloakandpetal.com/. Open M – F 4 p.m. – 12 a.m.; Sat – Sun 12 p.m. – 12:00 a.m.